Home page slideshows are sexy, they allow us to show a lot of information in a small section of our website, and we can showcase the entire company to a user without them having to scroll one bit… Right? WRONG!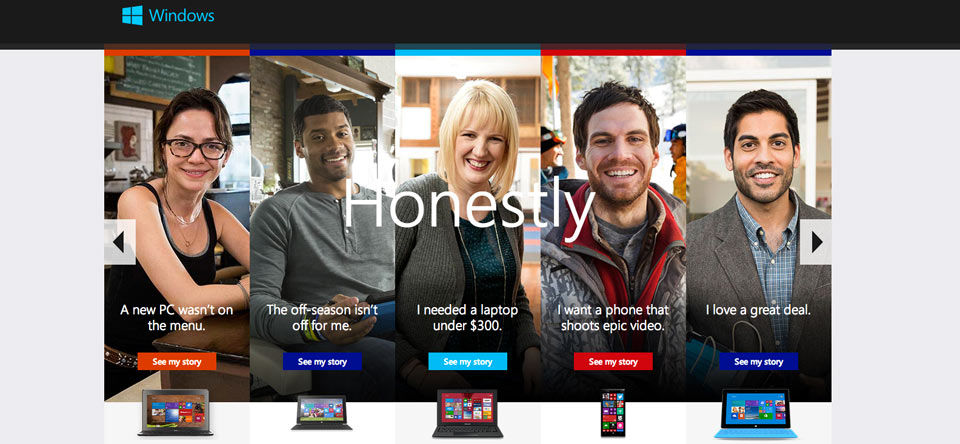 Turns out, sliders have a host of problems associated with them, especially in today's mobile world… these include:
People Don't Care. Most users won't see all the slides in a home page carousel
Rotation Problems. Many sliders rotate too quickly or too slowly … how do you know what's the right amount of rotation? Well, it's different for each person… so, good luck figuring that out.
HoverPause?. Users want sliders that pause on hover … what is hover on mobile devices again?
Interactive. Auto-rotation sliders don't stop after active user interaction … So, so auto-rotation sliders are a big no-no?
Controls Visibility. Slider controls are not visible enough … but, they can't be too big to block slider information, but not too small, but…
Touch Device. Touch device sliders have different requirements … and so do Android and iOS and Samsung and …
Complexity. Sliders make your site more complex, which is not good for lead generation. Buyers need a simple sales funnel, which is what your website is.. a Sales funnel!
Performance. This is a big one; more images on your home page cause your site to load slower which causes you to lose visitors… So we're basically adding slides that no one looks at but causes us to lose potential customers?
Search Engine Optimization. Performance reduction means Google ranking reduction.. simple as that.
The solution? Single image
A well-designed graphic with well-written text can speak just as much as 3 graphics. This also gives you the opportunity to pour all of your energies into setting up an amazing graphic that scales well with different devices and has a single focal point for customers using your website to gather your most important information.